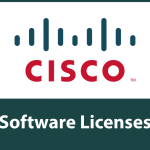 Licensing for Clientless SSL VPN
| Model | License Requirement |
| --- | --- |
| ASA 5506-X | AnyConnect Premium license: |
| ASA 5508-X | AnyConnect Premium license: |
| ASA 5512-X | AnyConnect Premium license: |
| ASA 5515-X | AnyConnect Premium license: |
| ASA 5525-X | AnyConnect Premium license: |
| ASA 5545-X | AnyConnect Premium license: |
| ASA 5555-X | AnyConnect Premium license: |
| ASA 5585-X with SSP-10 | AnyConnect Premium license: |
| ASA 5585-X with SSP-20, -40, and -60 | AnyConnect Premium license: |
| ASASM | AnyConnect Premium license: |
| ASAv5 | Standard license: 250 sessions. |
| ASAv10 | |
| ASAv30 | |
If you start a clientless SSL VPN session and then start an AnyConnect client session from the portal, one session is used in total. However, if you start the AnyConnect client first (from a standalone client, for example) and then log into the clientless SSL VPN portal, then two sessions are used.
The maximum combined VPN sessions of all types cannot exceed the maximum sessions shown in this table.
(AnyConnect 4 and Later): The number of simultaneous users and VPN features are controlled by the AnyConnect license, available separately. VPN licenses are enabled to the maximum level on the ASA.
(AnyConnect 3 and Earlier) A shared license lets the ASA act as a shared license server for multiple client ASAs. The shared license pool is large, but the maximum number of sessions used by each individual ASA cannot exceed the maximum number listed for permanent licenses.